Quarantine edition burger reviews
We are adding a review section where we review burgers. For this edition – while we cannot eat at the restaurants – all burgers are take away, we collect them ourselves and all within a 10-15 minute drive. 
We will order the cheeseburger every time to have a consistency across our reviews. Additionally we're ordering regular fries and sweet potato fries, if on the menu. Enjoy!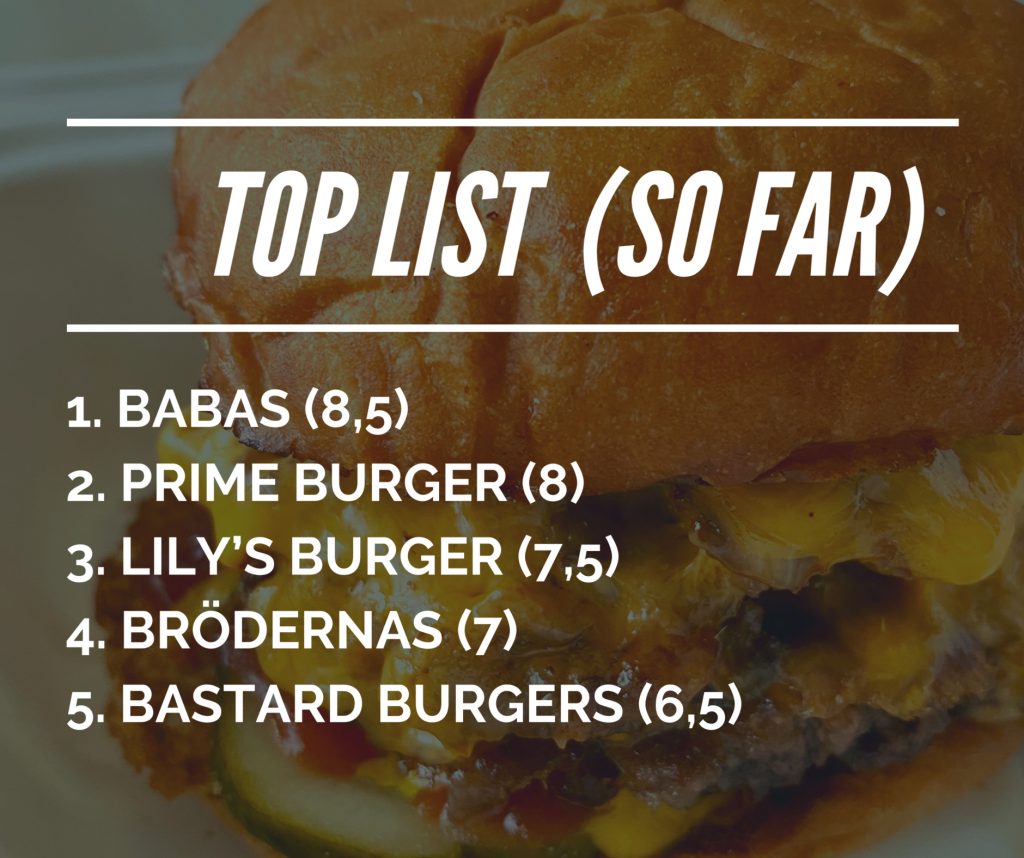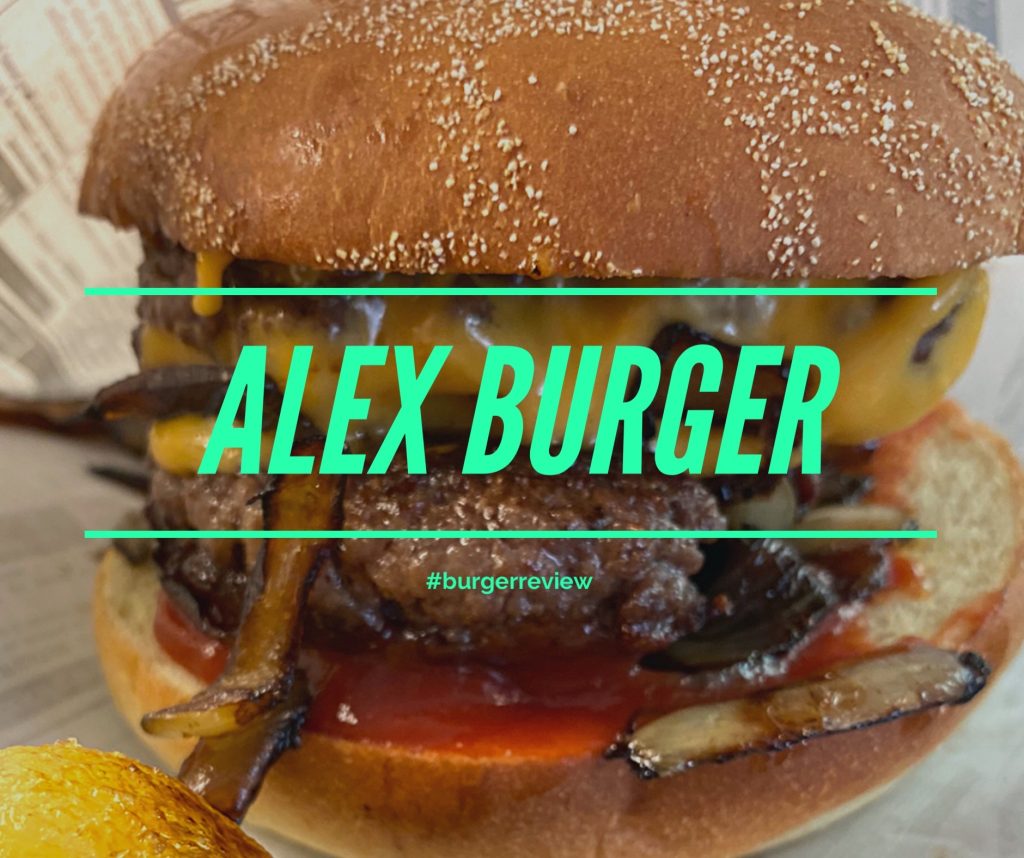 Alex burgers – special edition
We felt inspired and went for a visit to Hötorgshallen, and at Köttkompaniet they had very good looking burger patties. After learning they had 20% fat – which pleased Alex – we bought two. 
So, this edition of the burger review is: Alex homemade burger. A cheeseburger with caramelized onions and Max frisco bread. 
In all honesty, this review is on a bit different terms, since we didn't package it up and drive it around for 10 minutes. But we did package it in a burger wrapper, and served it with fresh boiled potatoes – fried in duck fat. 
The burger was seasoned nicely and cooked perfectly, so was the caramelized onions. The patty was split in two so that each burger got two patties with the onions in between. It created a good balance and created a good sized burger. The potatoes were fried nicely but a little bit overcooked. 
The wrapper helped to hold the burger and the combination of meat, cheese and onions tasted delicious. 
Now for the big question, does it hold up against the restaurant quality burgers? YES. There is always room for improvement, but this was a great burger. 
Score
Burger score: 9/10 – well seasoned and the right balance of burger vs bread and content. 
Potato score: 6,8/10 – Duck fat is very tasty but let boil for a tad too long. 
Ordering/service/packaging: 10/10 – Nice looking chef, good service and nice wrapper. 
Value: 8/10 – For the price and work it creates a good value.
Overall score: 8,7/10
Lily's Burgers
After enjoying a Friday playing Kubb, we decided to order dinner from Lily's in Södermalm on the way home. We got our standard cheeseburger and fries, and the Chicken Norris, which is Lily's version of a fried chicken sandwich. Lily's is about 10 minutes from our apartment (especially when Therese declares her car a bus and utilizes the special bus lanes), and has been a favorite of ours. 
We ordered pickup through Foodora and the food was ready when we got there. The order was nicely packed, however our complaint was that the burger boxes were way too flimsy, falling apart almost immediately after opening. 
The burger meat was nice quality, was seasoned well and overall very good, but wasn't super memorable. The fries were nice and crispy, but like pretty much every other fries that we've ordered in Sweden, desperately needed salt. We've found ourselves wondering why the Stockholm cooks are afraid of seasoning their food, but that's neither here nor there. 
The chicken sandwich came with cheese, burger sauce (even though we specifically ordered it WITHOUT burger sauce) and lettuce. The chicken was nicely fried and is amongst the best fried chicken that we've had in Stockholm, which is admittedly a rare delicacy here. 
At the end of the day, Lily's ranks high in our Stockholm burger rankings, and scratches an occasional itch, but the price point (about 160 SEK per burger including fries) and quality makes it a place that we visit only every few months.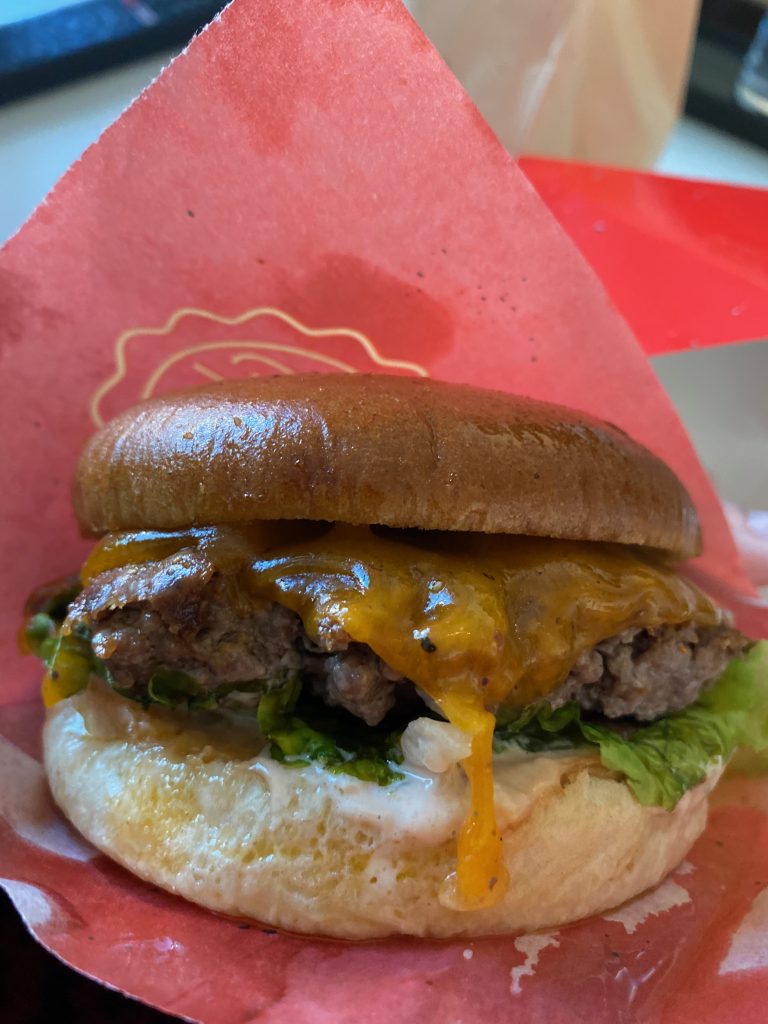 Score
Burger score: 7,5/10 – good meat, decent seasoning but decidedly unmemorable
Fries score: 7/10 – again good, but unmemorable and under-seasoned
Packaging/ambiance: 7/10 – the ambiance of the restaurant is fun for dining-in, as it's a retro 1950's American style, and the take out packaging is visually appealing, but way too flimsy. 
Value: 6,5/10 – expensive for what it is, but decent quality food.
Overall: 7,5/10 – the burger definitely carries this review.
Brödernas
Next up on the review is Brödernas in Sickla. We got the lunch special on Thursday, which
was around 120 SEK/burger with fries included. We got the standard chesseburger for the review and the Zinbanejad (the restaurant is partially owned by NHL player Mika Zibanejad), which had an onion ring on top of it. They must have ordered too many Red Bulls that they couldn't sell, because they gave us 2 free cans with our take away order. 
The Sickla location is inside of a Saluhall in the Sickla shopping complex, and has a few tables and an express ordering station for take out orders. We found the burgers to be nicely packaged when we got home and promptly dug into the burgers. We found that the burgers were well seasoned, the bun was a nice "fast food" style bun, and the toppings were in good proportion. The fries were the shoe string style typical of fast food fries and, while crispy and tasty, needed additional salt. Overall, we enjoyed the meal and since we typically grocery and beer shop at Sickla, Brödernas will be in our lunch rotation.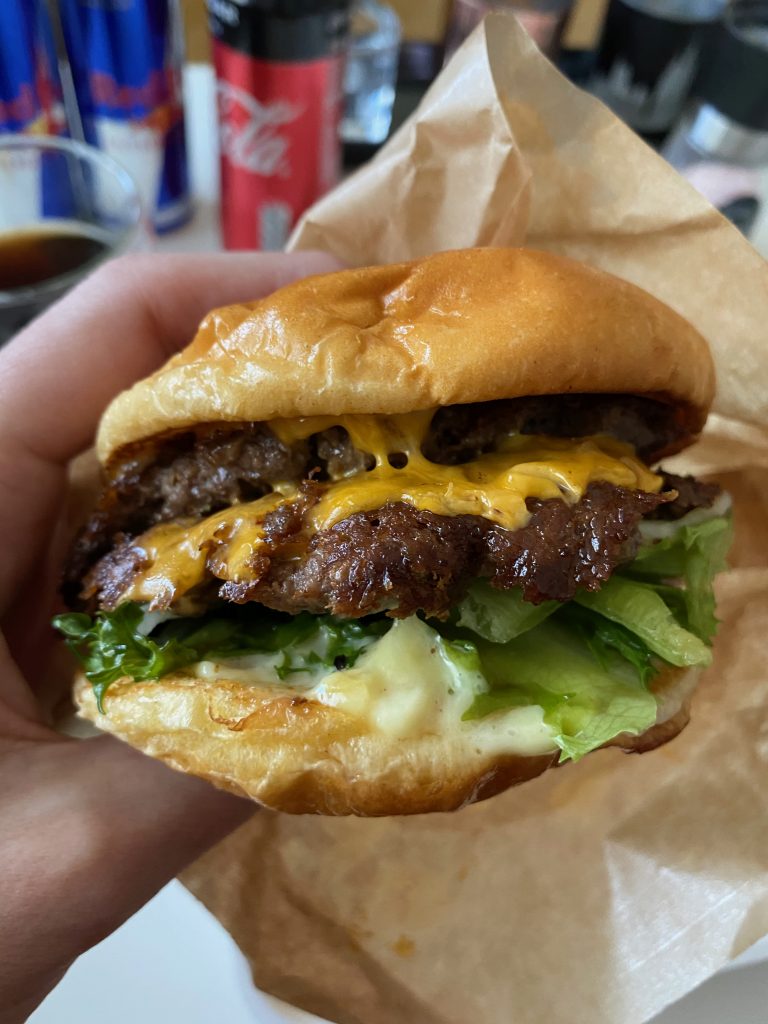 Scores
Burger score: 7/10 – well seasoned and tasty
Fries score: 6,5/10 – good, but not particularly memorable
Ordering/service/packaging: 7/10 – express ordering option is convenient, and free Red Bulls certainly didn't hurt the score. 
Value: 7,5/10 – a perfect lunch portion for a fair price.
Overall score: 7/10 – we'll certainly come back to Brödernas in the future
Bastard burgers
Our first burger review is for Bastard Burgers, which has a location in central Stockholm, Södermalm and Farsta. We got these burgers from the Södermalm location. We got the original bastard burger and the New York burger, but for the sake of consistency across our reviews, we will only score the original bastard buger (we are sticking to cheeseburgers only to make sure that we are reviewing the same product across each restaurant that we review). We also got an order of sweet potato fries and regular fries, costing a little over 300 SEK. 
We called in the order and found the service to be friendly, and the food was waiting for us when we picked it up. A short 10 minute drive home and we were ready to eat (and review).
We found the burgers to be nicely packaged and presented, both the regular and sweet potato fries were crispy. However, the bastard burger was, unfortunately, mediocre. Alex said that the burger tasted like a high end fast food burger that could have benefitted from a hit of salt at the restaurant – same thing for the fries.
While we both liked the New York burger better, partially because of it's hefty slice of totmato, we were both underwhelmed by Bastard Burgers, as there was nothing particularly memorable about the meal. The general feeling was that if we were going to hop in the car, we'd rather go to Baba's or Brödernas, and if we were going to go to Söder, we'd rather go to Lily's (each of while will be reviewed in the future). 
Scores
Burger score: 6
Fries score: 6
Ordering/service/packaging: 8
Value: 7
Overall score: 6.5
Babas
Babas has been our favorite burger place in Stockholm for the past 9 months, and this review proved why. Babas has locations in Nacka, Högdalen, Heron City and Kista, and we have seen them pop up with a food stand in Kungstragarden in the warmer months. 
For this review, we got the cheeseburger (which comes with 2 patties), the cheeseburger xl (which is the same as the cheeseburger, but comes with an extra patty), sweet potato fries, regular fries and 2 cola zeros for a very reasonable 275 SEK. 
Ordering was easy as can be with Babas app, and we picked up the food from the Nacka location and drove home all in a 25 minute round trip. 
We immediately opened the burgers and took a bite and were pleased to see that the burgers were not soggy, which can happen with take away burgers. They were loaded with pickles, salad, dressing, mustard and ketchup. The meat was well seasoned and the burger nicely cooked on the griddle. The buns were toasted and the condiments were delicious. The melding of all of the flavors was perfect, with the right amount of salt and fat, and Babas once again showed why its our favorite burger in Stockholm. 
The fries were crispy, and the sweet potato fry was pleasantly sweet and salty. The regular fries were tasty, however they were nothing special, especially as they were lacking salt. The sweet potato fries clearly outshined the regular fries, and were the star of the show here. 
Here is our scores of Babas
Burger: 9/10
Fries: 7/10 – this would have been higher had the regular fries been seasoned before they were given to us. 
Service/ordering/ambiance: 8/10 – while we had limited interaction with the staff and didn't review in the dining room, ordering couldn't have been easier in the app and our food was ready promptly. 
Value: 9/10 – we received a ton of very good food for a very reasonable price. If anything, the fry orders could be a little bit smaller, as 5 hours later we were still very full. 
Overall: 8.5/10. As of this review, Babas remains the king of Stockholm burgers for us.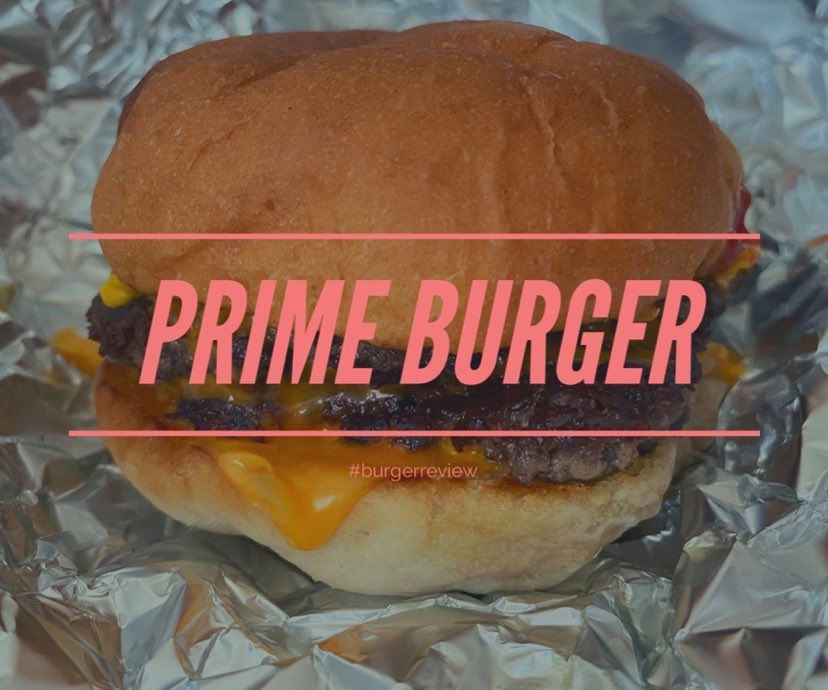 Prime burger
Trying to mix up our usual burger places, we decided to hit Prime Burger in Gullmarsplan,
which is less than 10 minutes away from our apartment. We placed and order for the Original Prime Burger, Mike's Cheese Burger, regular fries, buffalo wings and prime dressing as a dip sauce for the fries. Normally priced at 385 SEK, Prime in Gullmarsplan was offering 20% off due to the Corona crisis, and gave us a nice customer appreciation note for visiting them.
The Gullmarsplan location has a small dining room with a cool bar section featuring 4 beers on tap and much craft beer cans. It also has ample outdoor seating for the warmer months. However, for our review (like all of our other reviews) we took the food away and ate at home. 
Wrapping the burgers in foil was a nice touch, as it kept them nice and warm, albeit at the risk of steaming the bun. The burger itself was quite good, with delicious meat and a soft bun, however with forgettable condiments. However, we found the Mike's Cheese to be much better seasoned than the Original Prime. The fries were standard thin cut fast food fries and, while tasty, were under seasoned and nothing to write home about.
The buffalo wings had one of Alex's #1 pet peeves, which is that the flats and drummies weren't separated, and the buffalo sauce was more tangy than spicy. On the American scale they were a 3/10, however because wings are hard to come by in Sweden, they're bumped up to a 7 on the Swedish scale. 
Factoring in quality and value, Prime might have just taken the #2 favorite burger spot in Stockholm in our opinion.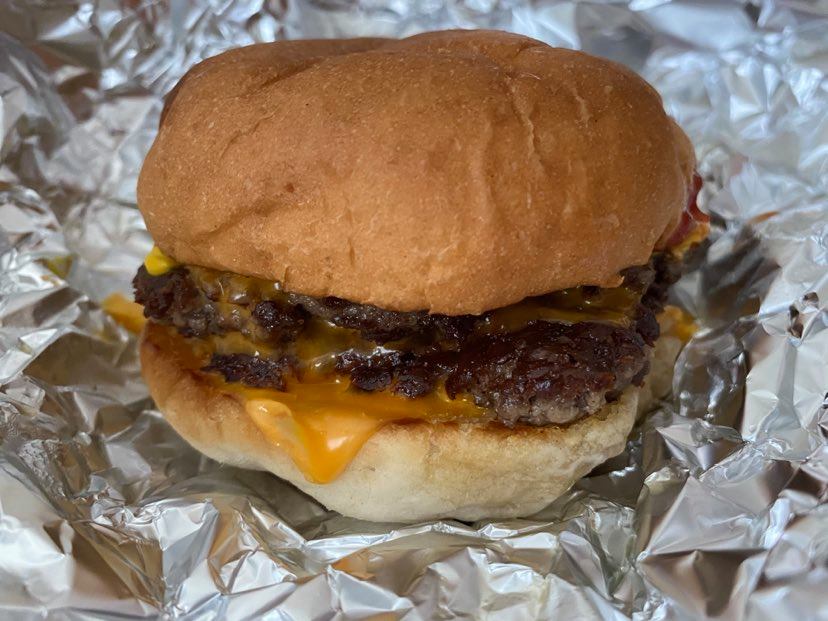 Scores
Burger Score: 8
Fries score: 6,5
Value: 8 
Overall score: 8