Old York aka Jorvik
Quick facts: York is a cathedral city in North Yorkshire, England. It's been voted the most beautiful city in England several times and was once inhabited by vikings. I (Tess) studied here for a semester, at York st John University and fell in love. I am aware that nostalgia and the time of life may have affected my perception of this time, but it really is beautiful and I was so happy to show this wonderful place to Alex. 
Trip highlights: For Tess: Walking down the streets of York, having the feeling of home wash over me. For Alex: Spark, and beer. 
Points: Beer 7/10 points,  cinnamon buns 6/10
Feels like home
We probably had all kinds of weather, except snow. And, no real plans except a proper afternoon tea at a very classic teahouse. A long weekend together exploring this beautiful place with no stress or demands on what to do. Sounds pretty nice, right? It was. 
York was once Jorvik, named by Norwegian (I think) vikings. The city centre is surrounded by a wall, that you can walk on almost all the way around. One thing that you cannot miss, because its huge, is York Minster. No matter where you are, a general rule is – aim for the minster and you'll find your way. It's from the 7th century and well worth a visit. 
There are over 450 pubs in York, and a lot of churches. From the oldest pub dating from the 15th century to the newer bars, there's no shortage of places to drink. 
I'll stop now and just put some photos of York. I know everyone can't love it like I do but I hope you get a glimpse of the magic.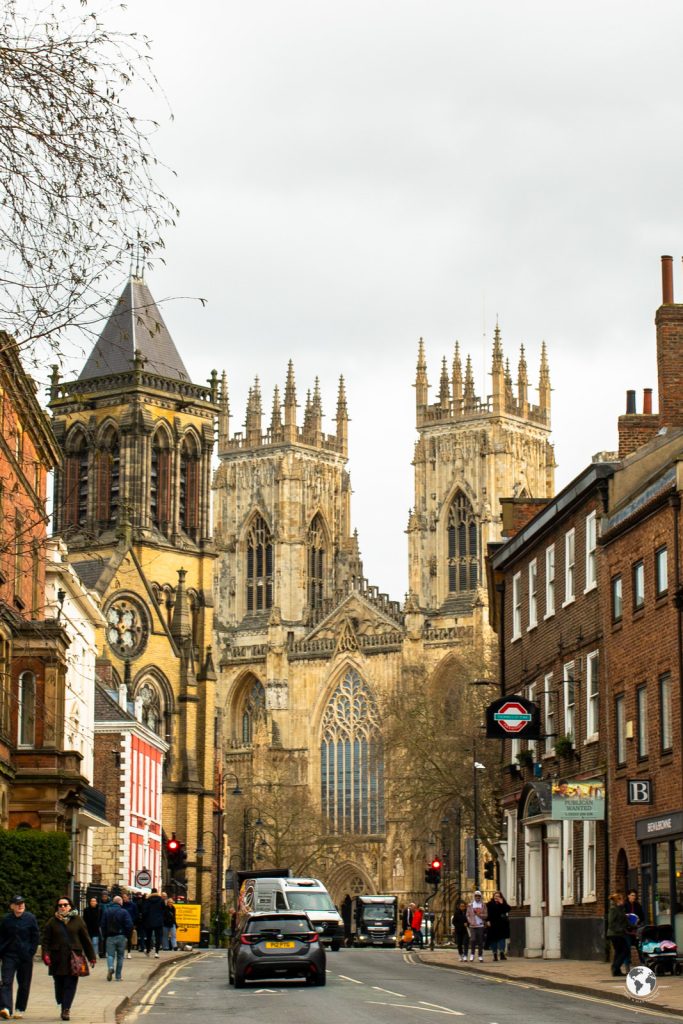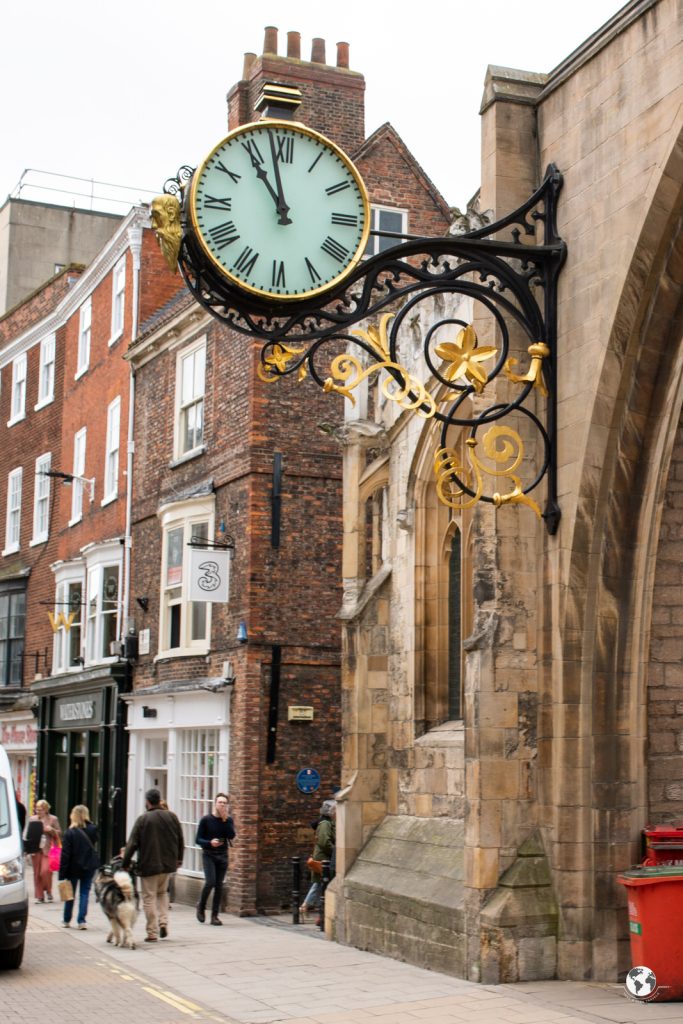 Fun fact: York hosts the shortest street in Yorkshire. Its about the length of the sign with the name of it. And the humor is not lost on the British, specially when it comes to naming things. 
Food
England is not famous for their food. We know. But, what they lack in flavors they make up for in culinary mix. There are a lot of influences from all over the world, and a wide selection of cuisines. 
Following my wishes (literally) Alex was very helpful photographing me – while having an Italian treat that I don't remember the name of (my wish was for him to take photos of me as well, its mostly me taking photos when we travel). Thanks love! 
SPARK
SPARK is an outdoor community space, home to some of York's most exciting start-ups working in food, retail, arts and social enterprise. This was new and we decided to go there for lunch. A great concept that was kind if like several food trucks in a big tent, with heating and rows of tables. But instead of trucks its containers. 
We tried a pizza and fried chicken. Both was fantastic. Also beer, of course. Also good.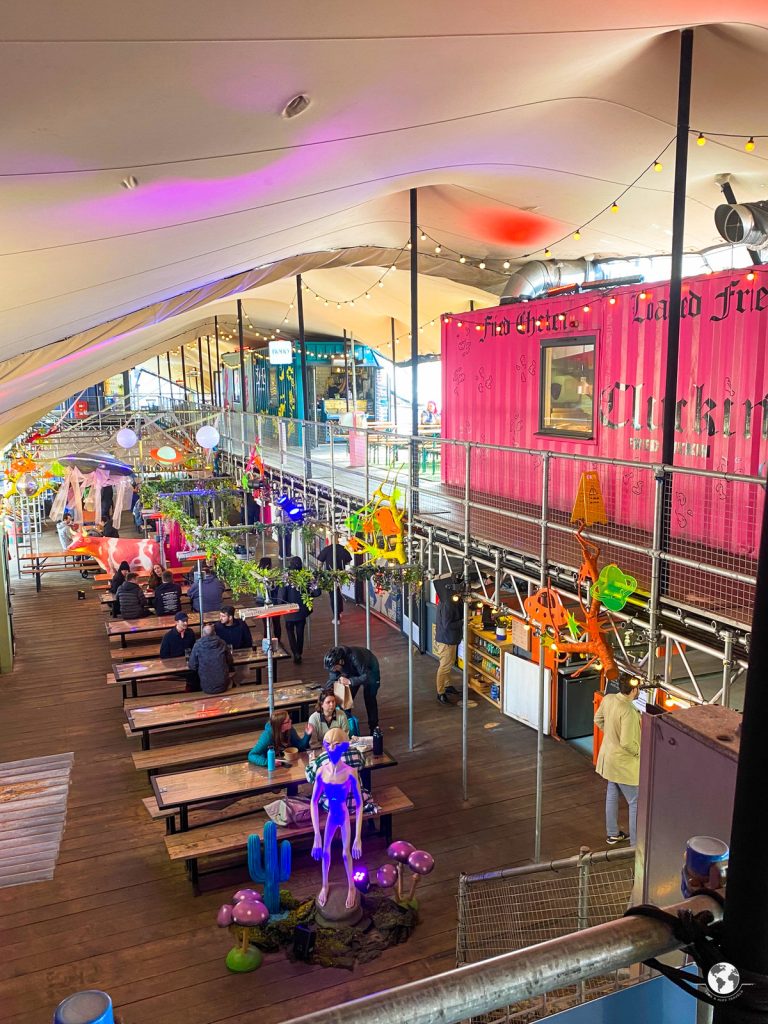 Spanish, France and.. Scottish?
The Scottish stood for the seafood part of our culinary feast. Starting with some oysters – as we like to do when we can – followed by tuna steak and seafood pasta. The service was very friendly and well worth a visit.
Next up a Parisian restaurant that had some good food but nothing mind blowing. the decore was fun though and service decent. 
Spanish tapas for lunch was both good and.. a bit slow, when it came to service. Although we had nowhere to be, we were a bit hungry. We also had the bad luck of a hen due arriving as we already ordered, which made the lunch less enjoyable but not much to do about that. Ok food, and we would go back to try the wine selection.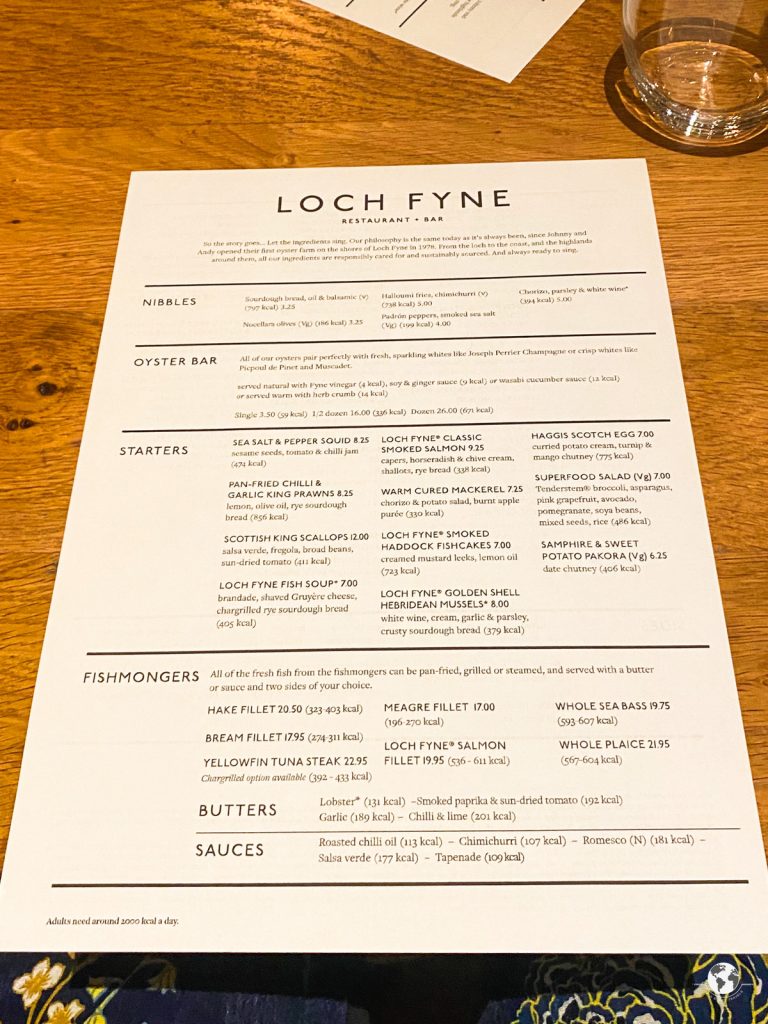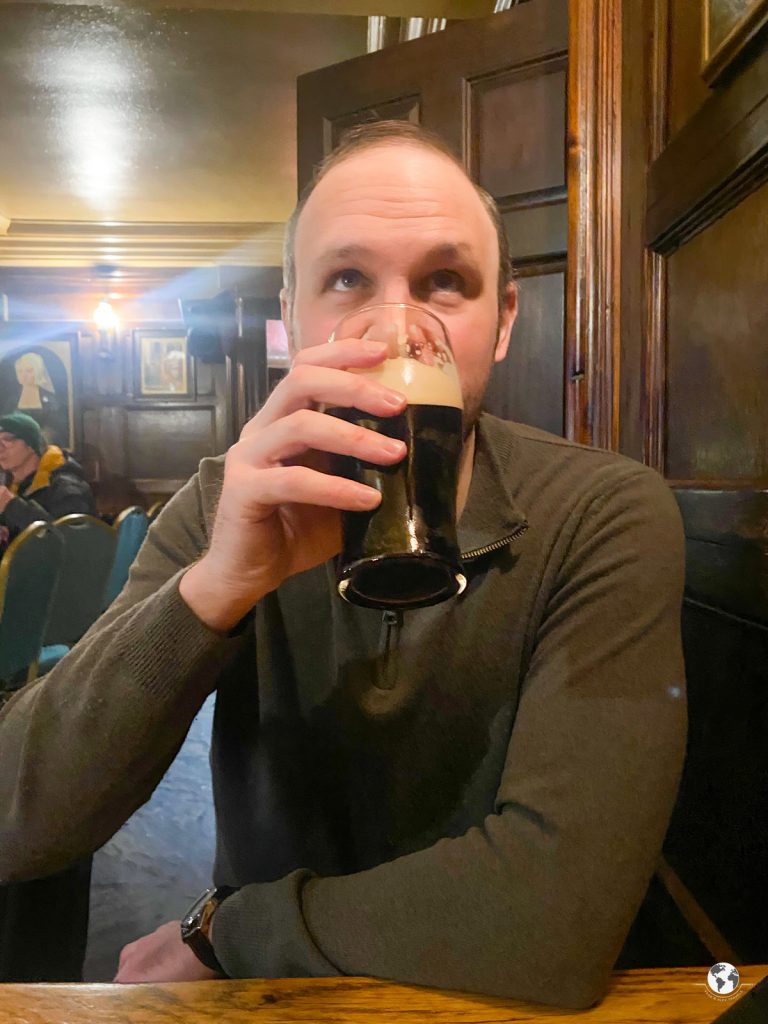 Beer
I mean its England so there is beer. Not a lot of local beers though, but Alex got a Guinness in one of the oldest pubs in England, which was a treat even if the pub is in need of some renovations.
We also found a new-ish place we really liked called Cozy pub, located in an old theater. It lived up to the name. 
Bettys
Afternoon tea is probably the most British thing you can do, innit? York is home to one of the most famous tearooms in northern England, so naturally that was a good pick. 
We did make the mistake of having lunch before, not expecting it to be so much food. So our advice is to show up hungry. 
The tea tower (this is Tess name for it) included sandwiches, scones (vanilla and regular) with jam and whipped butter as well as pastries. Everything was very good and tasty. 
The tea was of course very good and with their extensive menu you could try tea all day. 
Birds
The museum gardens is one of my (Tess) favorite places in York. You can stroll around the well kept grounds, look at the old buildings and remanences of vikings – and if you're lucky you can also spot some birds of prey. 
We did and they are very cool. You can also hold them if you wish, for a small fee. The money goes towards preservation of the different species.
I think this is the website: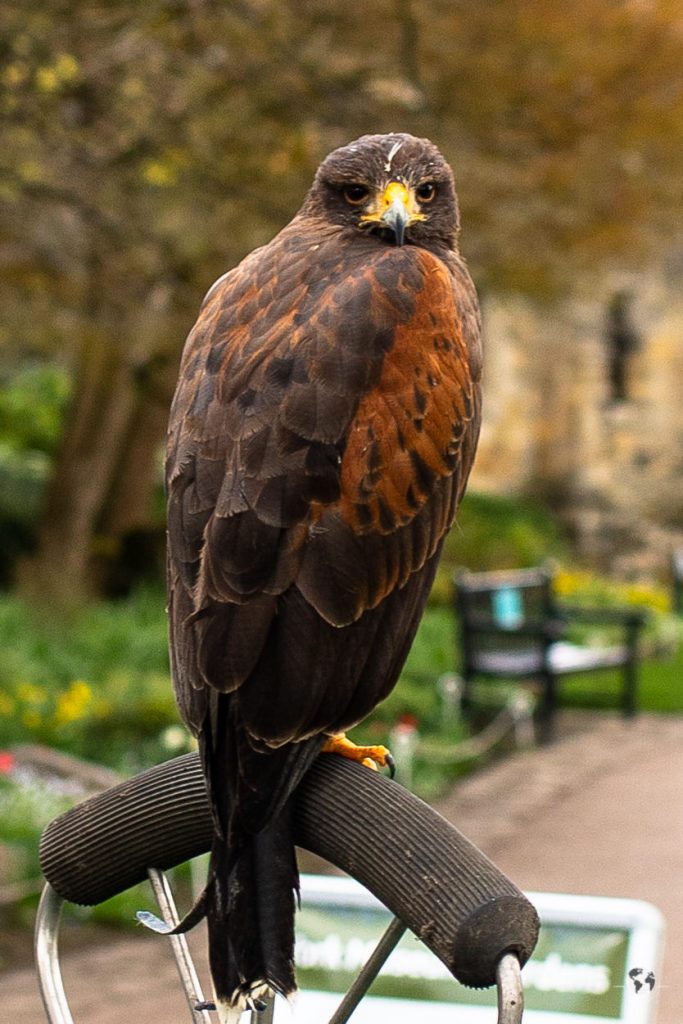 London calling
After a few days in York we hopped on the train to London, before flying back to Sweden. After walking across tower bridge we found our hotel in a very charming part of south London. 
We found a proper British pub – with a more modern style – and Alex tried a proper Sunday roast with Yorkshire pudding. After strolling for a bit we ended up at the Anchor for a pint before heading to the dinner at Argentinian restaurant Chimichurris.
Chimichurris
If you follow me on Instagram you already know how much we loved this place. It was soooooooo delicious! Cannot recommend it enough.
It isn't located super convenient and you kind of have to know about it to find it. We found it on trip advisor where it had 5 stars with thousands of reviews, so we thought that it must be good (spoiler alert – it was). 
Service was 5 stars, food was 5 stars and the wine (recommended by the owner) was 5 stars. We got a free appetizer of empanadas and the small bread with butter and chimi churri was fantastic. Alex got an extra steak, just because the short ribs didn't have "enough" meat on it. Service was super friendly – and funny.
If you are in London – GO!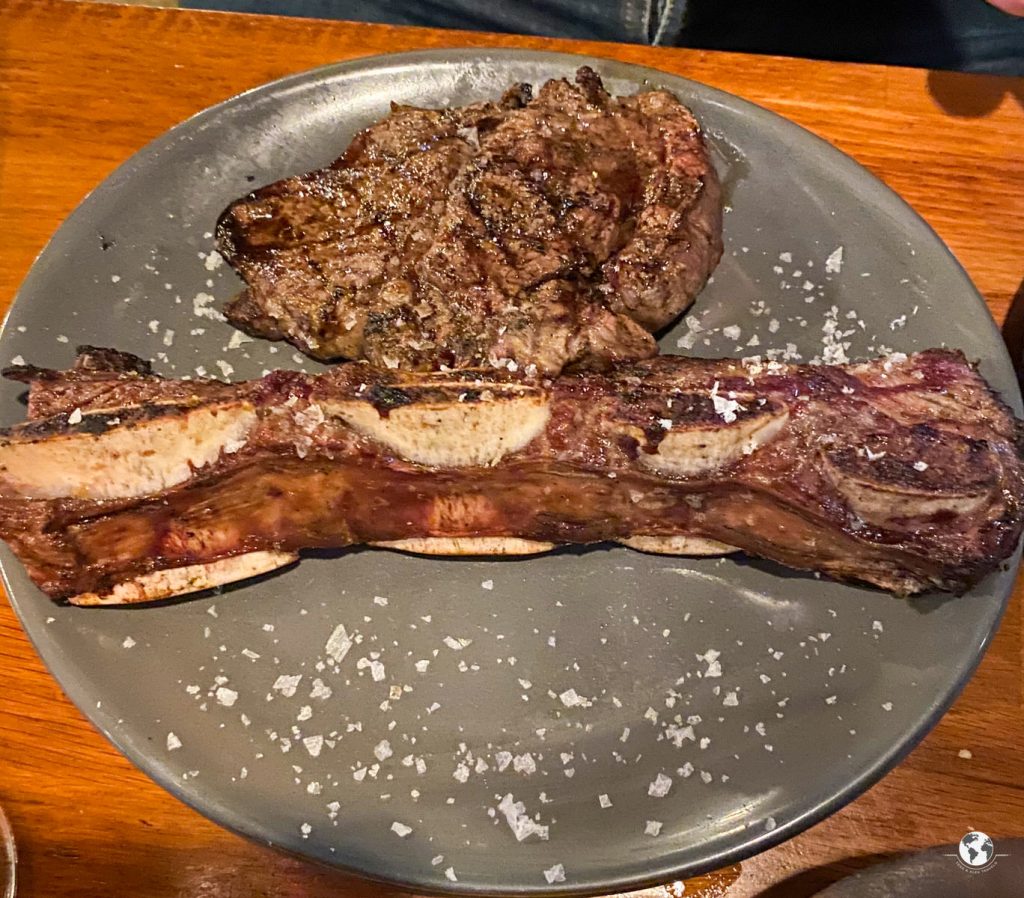 I mean look at this. Amazing! 
Cheerio!
I was very happy to get to take Alex to a place that means very much to me. I know there are some nostalgia for me but York is very beautiful and cozy.
Go in the summer or for Christmas markets. Stay close to the walls if not inside the walls (which can be a bit pricy depending on when you go). You can walk everywhere and just stroll down old cobblestone streets, drink tea and beer. 
And, go to Chimichurris
Cheers!