City of beers
Two minutes after entering Tivoli, we left. And Tivoli was the main purpose of our trip. Well, we were hungry and found a food market just after entering. So we stepped out, got a stamp on our arm, and had some burgers with curly fries at the Gasoline grill. High quality meet, less flavour. Good curlies. And our first beers.
Quick facts: Copenhagen is the capital of Denmark and it's the economic, cultural and scientific center, as well as the seat of parliament, the government and Denmark's ruling queen. The city is located in eastern Denmark, on the islands of Själland and Amager, by Öresund.
Trip highlights: Cozy Tivoli, Tess archery skills and big beers.
Points: Local Beer 8/10 points, Cinnamon buns 9/10 points, Copenhagen overall points: 7.
Traveling
We flew from Stockholm for a short weekend in the Danish capital. We wanted some Christmas cozyness/spirit and we hoped that Tivoli would provide both. 
The airport is located very close to the city and it's super easy to just step of the airplane and right on to the subway, and in fifteen minutes we arrived. Perfect for a short weekend.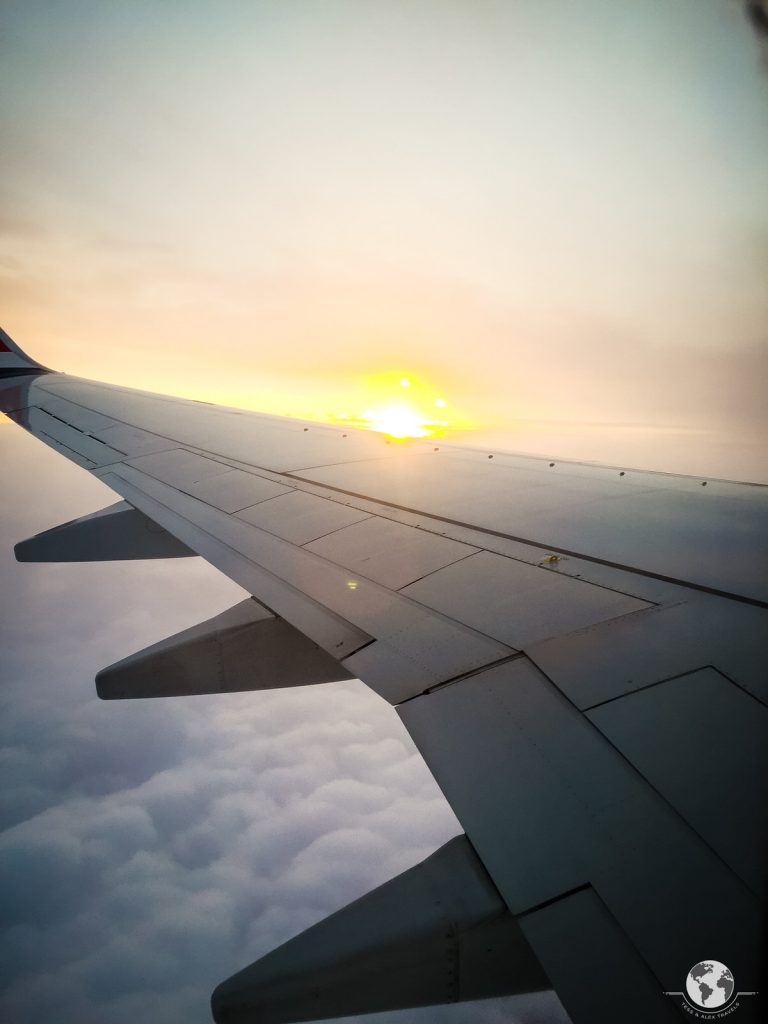 Tivoli
We headed strait to Tivoli and begun (after said lunch) exploring the park. Played some amusement park games, femkamp in Swedish. Alex won the first round and despite that, it was still a lot of fun. 
Tivoli, also known as Tivoli Gardens, is an amusement park and pleasure garden in the city center of Copenhagen. The park opened on 15 August 1843 and is the second-oldest operating amusement park in the world.
The park is nice during the day, but even better after dark. All the lights and light shows are worth sticking around for. It's not the Bellagio – but pretty cool. 
Tess showed some pretty good archery skills during the second round of games in the park, and won. Alex tried to blame the huge beers that he drank, but Tess also drank beers. And we both knew that more games were coming. 
Other than playing games and strolling through the park there's also a lot of small, cute stores and lots of food and snacks. And at Christmas, the park is really at its very best!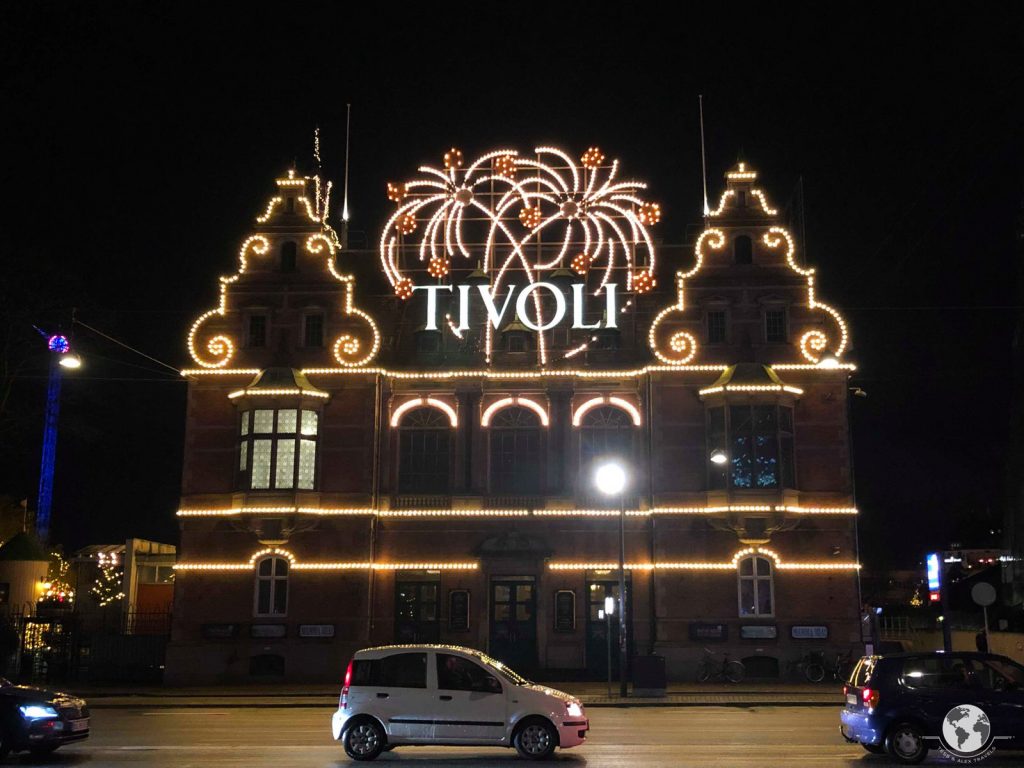 Beer & Food
Alex had done some research before we went and found a place that served American barbecue. War pigs is the name of the place, and you are served as much different meats as you want on a tray, strait on the tray. We tried a few different but the brisket was the winner. We highly recommend it if you want really good barbecue.
War pigs also have a variety of beers which was fun to try. They were as close to good American craft IPA as we've had in Europe. 
Beer garden. 
I know. How great does that sound? A beer garden. We just had to go. And the beers didn't disappoint at all. A lot of crying children did though. But, the beers were huge, cheap and very tasty, well worth a try while at Tivoli.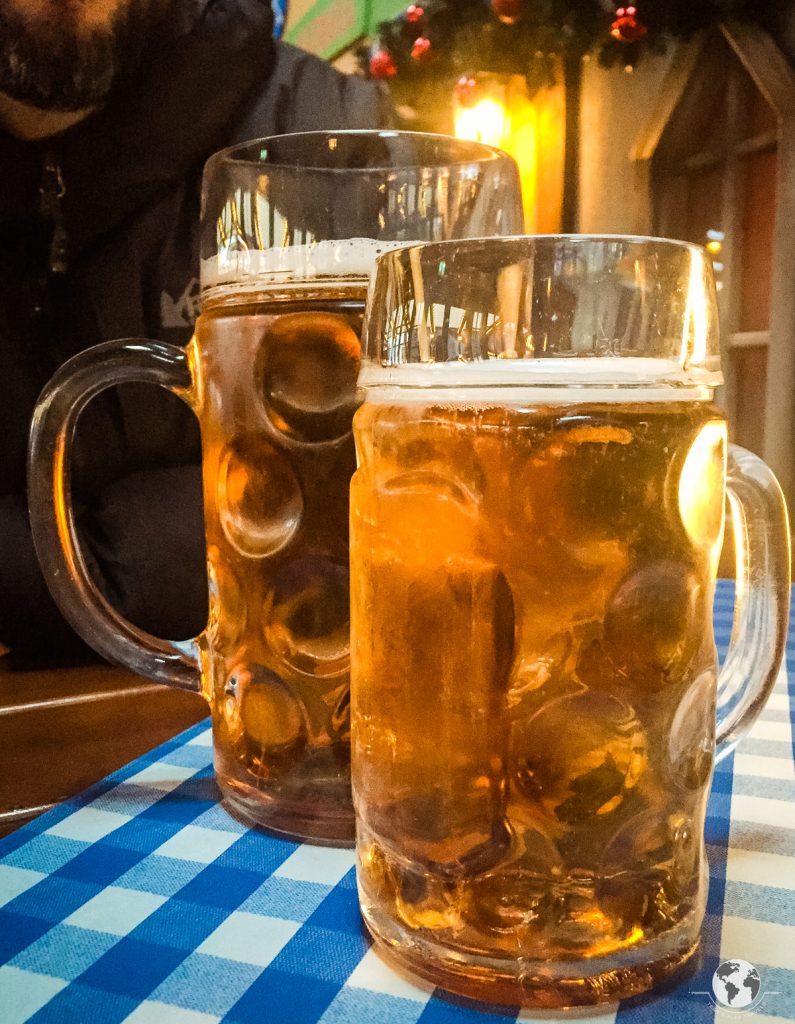 Exploring Copenhagen
Strolling down to Nyhavn is probably much more enjoyable in the summer. In mid-december it was very windy and cold. A good tip if you do go in december is to find a warm bar to cozy up at for a bit. 
We found a bakery, and tried the Danish cinnamon buns. Although it hurts the Swedish soul, Tess did admit that they were very very good. Even better than in Sweden. 
We also found a Christmas market and stopped to have a drink, strolled between the little market stands looking at what they offered. A very cozy stroll. 
The poster
We didn't take as many photos this trip, since it was a short weekend and Tess didn't want to carry the big camera. So, all photos are taken with iPhone.
This is the poster we chose for our wall from Copenhagen. 
Thanks for reading and don't be afraid to leave us a comment! What do you like, what would you like to see more or less of? Let us know in the comments!